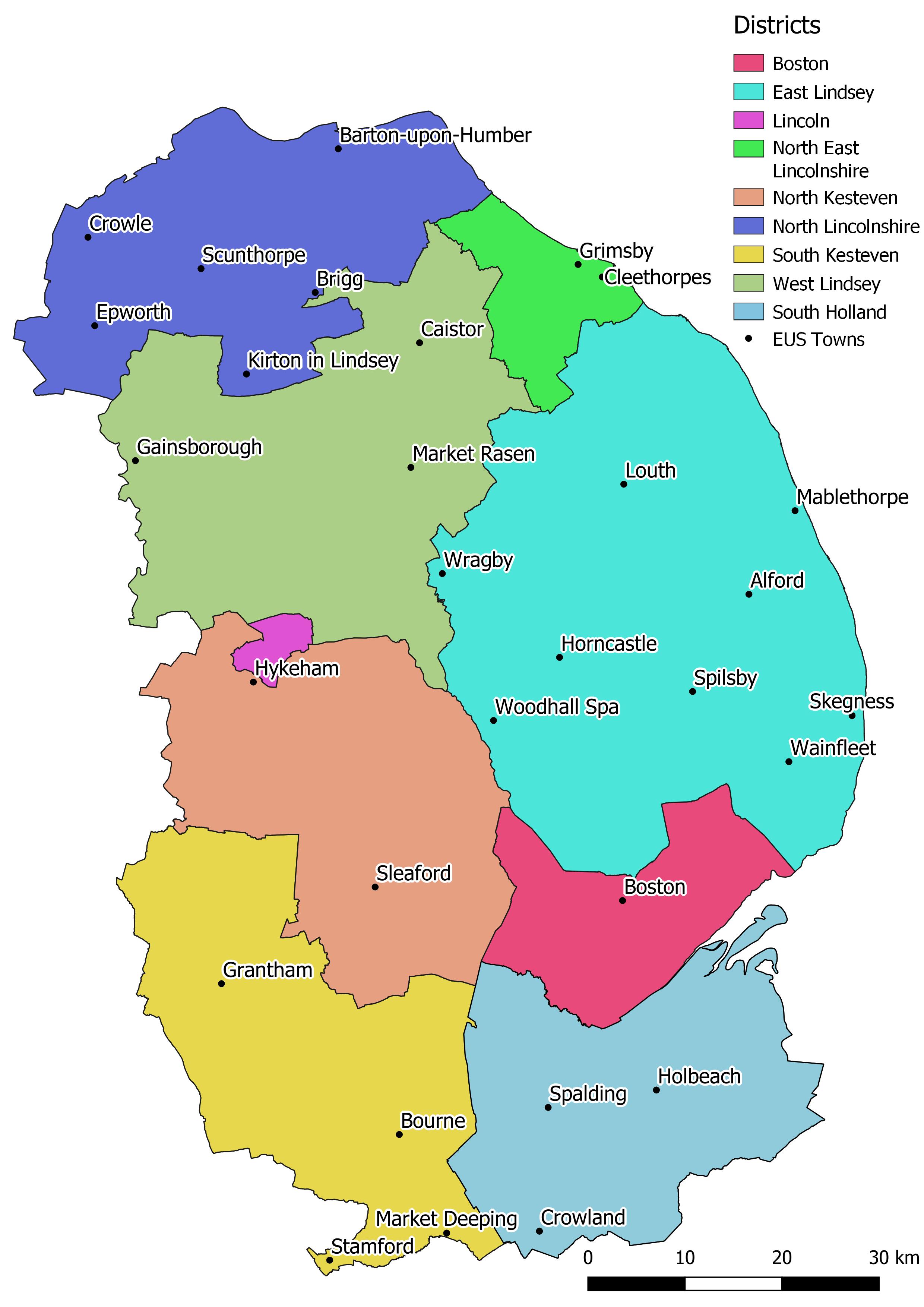 Lincolnshire Extensive Urban Survey
The Lincolnshire Extensive Urban Survey (EUS) is part of a national programme to document the historical and archaeological background, and analyse the character of England's towns. The project has been run by Lincolnshire County Council and funded by Historic England; it is one of a programme of surveys which have been running since 1992. The Lincolnshire EUS has looked at 30 towns across the Greater Lincolnshire area, taking a snap shot of how they look and behave in the 21st century. A report for each town has been produced, which gives details on the historic, archaeological and development background for each place, along with assessments of its historic character. The reports can be viewed via the link below.
For more information on urban characterisation, please visit the Historic England link below.